We're dedicated to protecting your business so you can focus on your day-to-day operations. After working with businesses in the Keweenaw for over 150 years, we know that every organization is different.
By reviewing your needs, we can design a comprehensive, custom protection program to ensure the security of your business and keep it covered from top to bottom.
Following are the various types of commercial business insurance that we provide. If you're ready for a no-obligation quote for your business, click below to send us your information.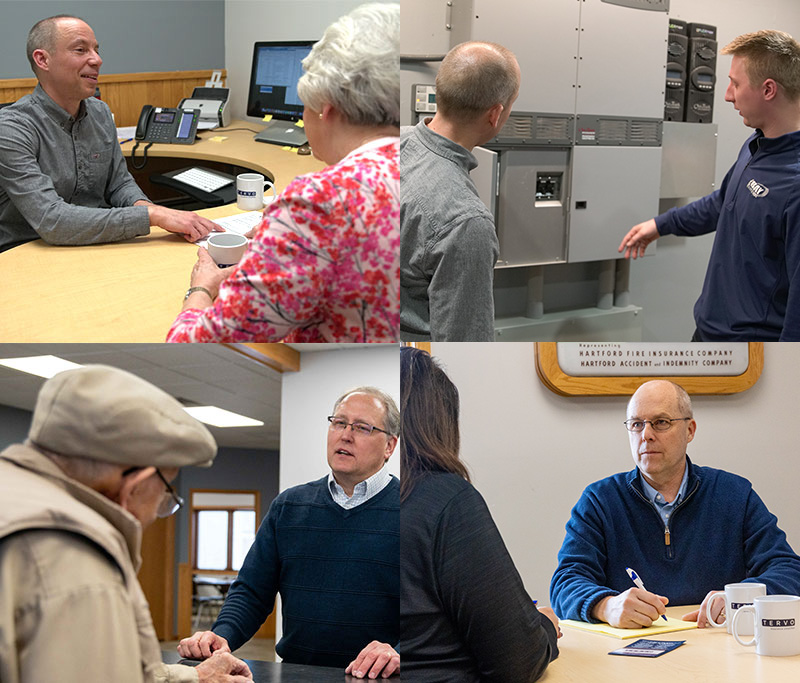 A Business Owner's Policy combines protection for property and liability into one policy. It helps cover your business from fire, theft, and property damage, just to name a few.
Commercial Package: Similar to Business Owner's Policy, several different types of coverage are bundled into one policy. This insurance is available to businesses that are growing in size and require specialized coverage.
Property insurance protects your business' physical assets. This coverage will help you repair or replace your assets in the event of damage or total loss.
Inland Marine insurance covers items when transported over land via train car or truck. If your business regularly ships products or equipment, especially items of high-value, this insurance will cover those items in the case of collisions or theft.
General Liability is a coverage that protects you from a variety of claims including bodily injury, property damage, and personal injury. Claims happen as a result of normal operations, so it's a good idea to keep your business protected.
Professional Liability insurance protects you and your business from claims that a service you provided was financially harmful to a client. This insurance can cover costs related to a lawsuit involving your company.
Liquor Liability: A company that sells, serves, or manufactures alcohol can be held liable for damages or injuries as a result of careless behavior by intoxicated customers. This includes car accidents, fights, or other careless acts.
Special Event insurance may help protect your investment in a specific event, like community festivals or weddings. Even with organized planning, unexpected situations like cancellation or property damage claims can arise. Depending on the situation, this policy covers the cost of fees, injuries, and lawsuits.
Crime insurance protects businesses from losses as a result of business-related crime. The policy can cover assets, cash and other items that were lost due to theft, embezzlement, fraud, etc.
Auto and Fleet insurance provides liability and collision coverage on your company-owned vehicles. It protects your employee and vehicle in the case of an accident or other claim.
Worker's Compensation provides medical and wage benefits to employees that were injured or became ill at work. Lost wages, medical costs, and rehabilitation costs for the injured/ill employee will be covered.
Commercial Umbrella insurance extends the business' liability coverage, providing additional protection to your business' assets. Without this insurance, businesses will have to pay out-of-pocket for damage expenses that exceed the limit of their basic liability coverage.
Fidelity & Surety Bonds: Surety and Fidelity Bonds are a form of insurance that are used to protect against damage or loss in business transactions. Surety bonds guarantee the completion of a contract and payment. Fidelity bonds cover the theft of a business by its own employees.
Commercial Life insurance protects a business financially if something unexpected happens to one of its employees.